Tape to Digital
Transfer your VHS, Beta, and Film reels to DVD and Blu-Ray. We work with all consumer and professional tape formats.


Visit DigitizingWorld.com
Need Repairs?
We repair most Sony, Panasonic, Canon, and JVC camcorders. All repairs done in house. All work guaranteed!


Visit BudgetVideoRepair.com
Employment Opportunities
Positions are available at our Miami facility.
Send your resume to: SunnyMiamiVideo@aol.com


Budget Video Ships Cameras and Gear All Over the World
We Ship Cameras + Lights + Audio + Grip
ANYWHERE IN THE WORLD... 24 / 7 / 365!
...and of course all over the U.S.A.
direct from South Florida!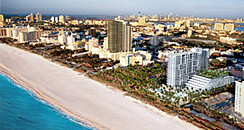 Fedex, UPS, direct airline transportation, counter to counter air shipments, and couriers can put anything in our catalog in your hands... in hours, the same day, or next day. Payment by PayPal, credit card, or bank transfer and you will have a camera or more in your hands, pronto, wherever you are in the world!!


Video Streaming
Stream live video for on demand, pay per view events...

Visit BudgetVideoStreaming.com



Need Props?
Visit our site dedicated to production props! you name the production gear and we either have it or we will organize it for you.

Visit ProductionProps.com



Print a Catalog
View a live sales catalog of all our products. You can save or print this dynamically generated html page.





Budget Video Sales is pleased to be a member of PLASA, the worldwide association for the entertainment technology industries, and the PERA Council. We were founding members of PERA many years ago (Production Equipment Rental Association) and will now support PLASA/PERA in any way we can.





Budget Video Sales is proud to be a Corporate Member of the Professional Photographers of America.





Disclaimer:
Prices are for named item only. Unless stated otherwise, additional accessories or equipment shown in product photos are not included.